It has been a terrible week.
Many of us, smart people, bloggers with a good heart who hoped and fought for a better world, felt deceived and hopeless. Some participants from the #AtTheCircus blogathon said they'd have a hard time concentrating and writing a review for the event.
In a TRUE democratic way, I posted a poll on Twitter and asked as many participants as I could find there about the possibility of postponing the event. Some said yes, some said no. Some bloggers thought we needed a little laughter and distraction coming from the circus. The "no postponing" won, but nobody here will be left behind. We, film bloggers, classic film bloggers in special, are like a circus: not only a group, but a family.
If your piece is already written, publish it and send us. If you use writing and movies as a healing therapy, do it and submit your entry. If you don't feel like blogging right now, no worries: this will be just the first weekend of the #AtTheCircus blogathon. The show starts now, and the Grand Finale will be on late November or early December, on a date yet to be decided. Then, you can have time, spirit and will to write your reviews. And you can always read the entries coming this weekend and feel a little better.
And, considering I'd write about some tragic circus films, I'm changing my topic for this weekend. We'll see later, but it'll be fun, light… AND MEXICAN. ;)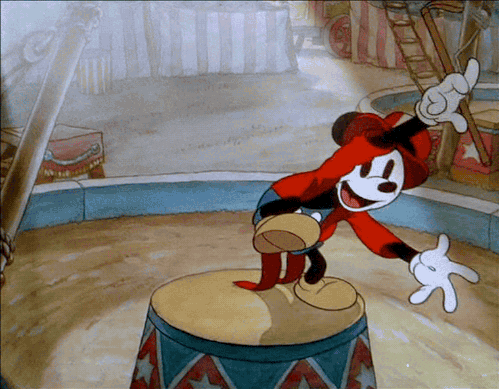 The attractions for the first weekend are: